Budongo Forest
Budongo Forest is a protected natural forest reserve located amidst ancient Albertine rift valley rocks at the heart of an escarpment north east of Lake Albert. It is an 825 square kilometer expanse of semi deciduous forest near Masindi town, abounding in woodland and savannah vegetation along the road to Uganda safari in Murchison Falls National Park.
Within the gently rolling plains of the East African Rift in the western region of Uganda, Budongo forest has over the years, become the hub for research into a unique type of vegetation entailing iron wood that is quite rare to come across. In fact, the forest is a major part of attractions in Uganda safari Murchison falls; receiving tourists from all over the world.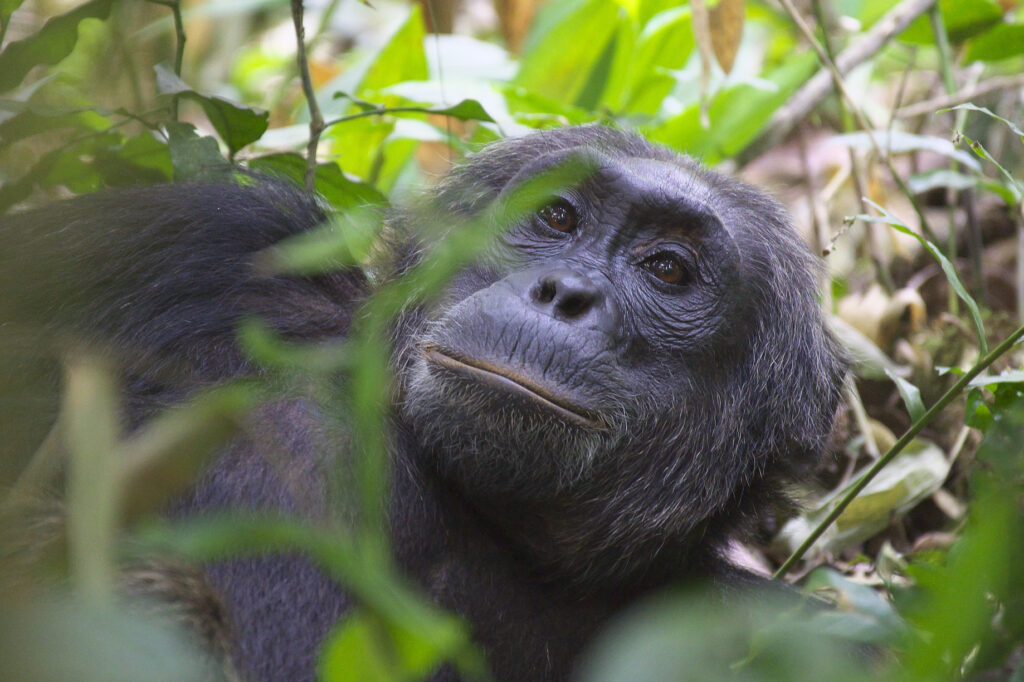 Furthermore, Budongo forest has continued to receive much attention and credit for being the largest collection of and refuge for East African Mahogany trees in the whole of East Africa. Moreover, to date, there is still a massive Mahogany tree; over 80 meters tall and 20 meters wide at the heart of this moist, medium altitude forest; about 1,100m above sea level.
Owing to the fact that Budongo forest is located within the depths of the Great Rift Valley, it receives ample rainfall ranging from 1,200 to 2,200mm annually and this has greatly boosted its ecological output in that four major streams originate from its heart, that is; Kamirambwa, Sonso, Siba and Waisoke, pouring into Lake Albert.
Budongo forest is blessed with more than 360 bird species, 465 trees, 130 months, 290 butterflies and 24 mammals; of which 9 are primate species with the most popular being Chimpanzees. The forest is a top Murchison Falls Chimpanzee Tracking destination since it is home to a reasonable population of chimpanzees.
Tourists often follow designated trails when Murchison Falls Chimpanzee tracking throughout October to January to track down the chimps. Apart from Chimpanzee tracking, Budongo forest is equally famous for unique birding opportunities in the royal mile with specials like the Yellow footed Flycatcher, illadopsis puveli and other Guinea Congo forest Biome.