Murchison Falls
One of the many wonders of Uganda is the Murchison Falls, locally known as the Kabalega falls; located in Murchison Falls National Park in the western region of Uganda. The waterfall occurs on the Victoria Nile, a section of the River Nile that flows directly from Lake Victoria, the largest tropical fresh water lake in the world.
The Murchison falls are strategically nestled within layers of rock between Lake Kyoga and Lake Albert feeding off hundreds of cubic meters of water escaping from the massive Lake Victoria.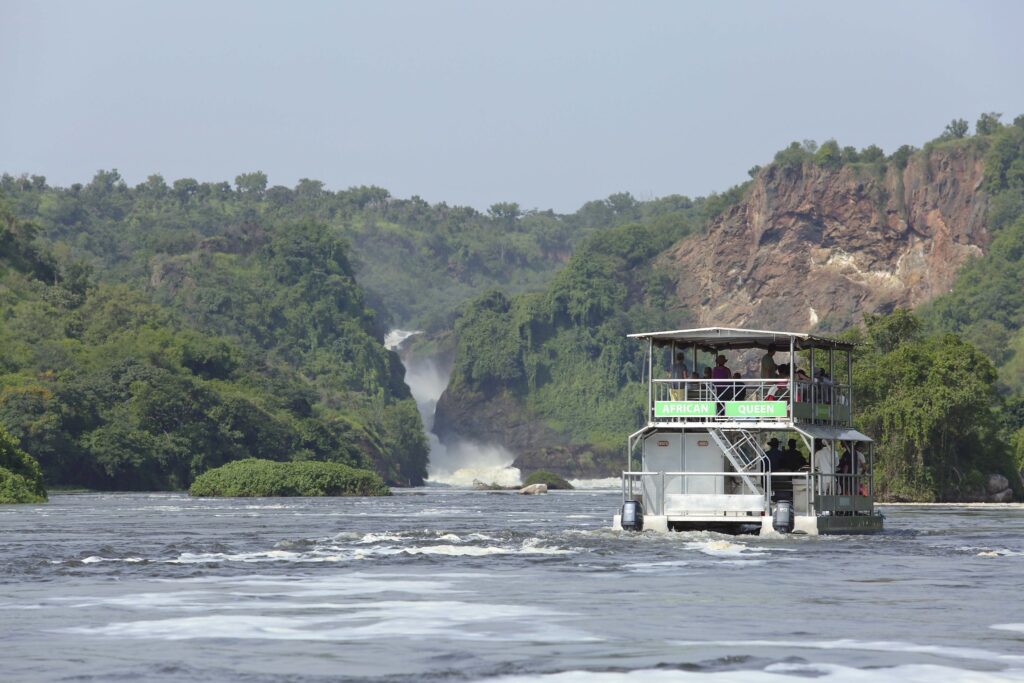 This waterfall was first discovered by Europeans Samuel and Florence Baker upon their safari expeditions and named it after Roderick Murchison of the Royal geographical society.
Upon a Uganda safari in Murchison Falls National Park, a hike to the top of the waterfall is the highlight of this nature adventure. You will realize that the Murchison falls were merely formed as a result of large bouts of water, about 300 cubic meters, from Lake Victoria ravaging through a 7 meter gap in the rock bed and falling 43 meters into the cauldron below.
The workings of nature at the top of the waterfall is quite a sight to behold; no wonder the Murchison Falls National park was named after this natural wonder. The top of Murchison falls is surrounded by huge chunks of rock, violent surges of water and moist evergreen riverine forest where bird life is abounding.
From the shore of the Victoria Nile, one can plot a course to the base of Murchison Falls on a boat adventure in Uganda safari Murchison Falls National Park. You can hear the waterfall roar from a distance as falling water collides with rocks forming a hazy mist and colorful rainbow. On this voyage expect to see some crocodiles, hippos, buffaloes and kudu.